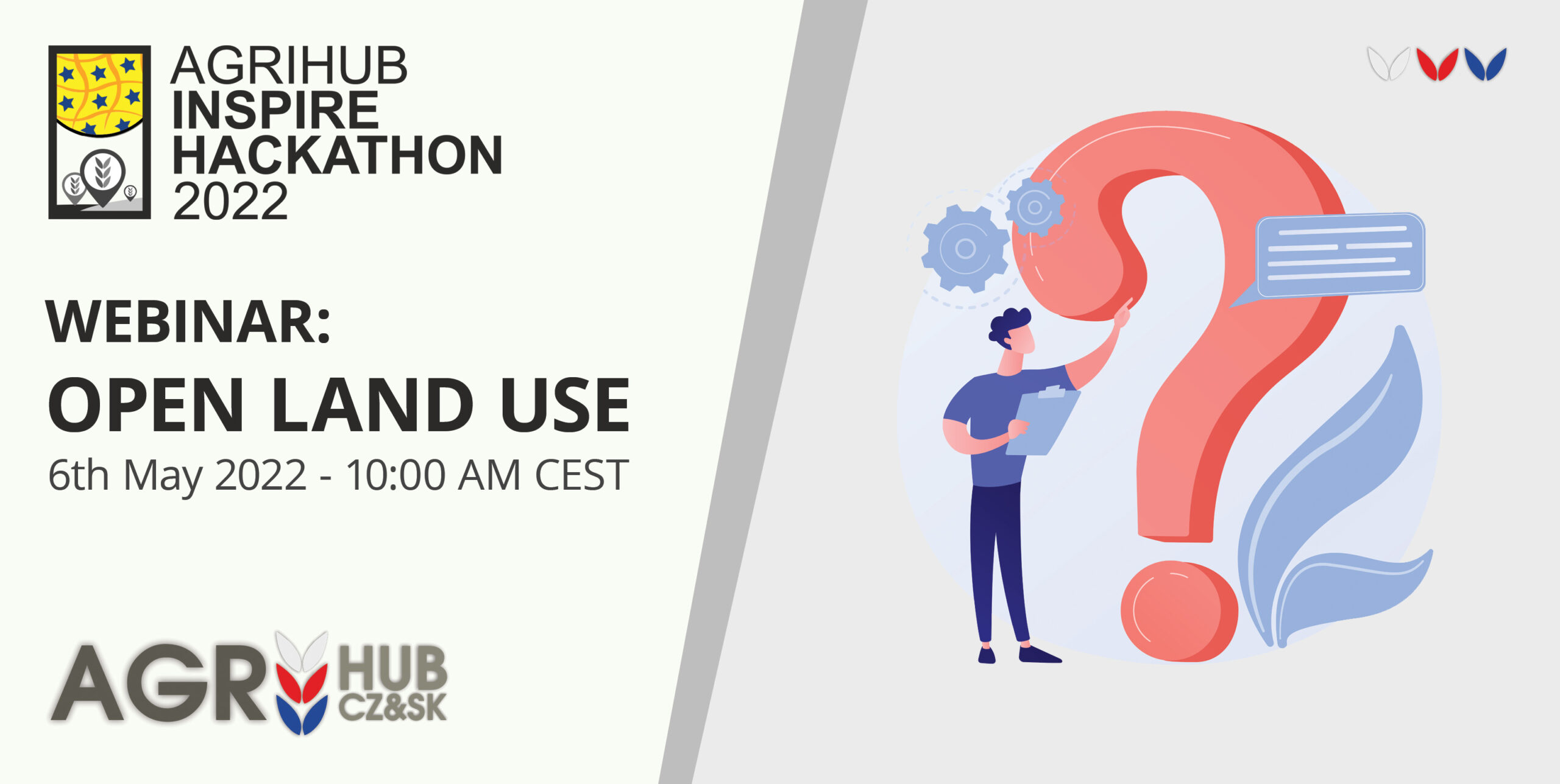 In this webinar, we will introduce you two challenges of the Agrihub INSPIRE Hackathon 2022, namely Challenge #8 How to use and improve OLU 2.0 and Challenge #7 OLU4Africa. It's because these two challenges will cooperate closely on their goals. The broad goal of the CH8 is to enhance the established Open Land Use (OLU) 2.0 database with other thematic datasets and/or with data from different regions. That is where a goal of CH7 comes into play, which is to improve a second version of Open Land Use map for Africa primarily with ESA World Cover data. 
During the webinar, we briefly present OLU 2.0, its capabilities and the way how to use it. Then, we present some already done use cases from Africa or China, while the open questions for the hackathon will be stated.
The webinar is scheduled on 6/05 at 10 AM CEST.

https://us06web.zoom.us/j/83457552369?pwd=QnBEeFNDUGdQNTNMSmExcnc1UXdXZz09
Venue: virtual
Language: English
Duration: 45 minutes
Agenda:
10:00 – 10:15 Introduction to OpenLandUse 2.0 database
10:15 – 10:40 How OLU 2.0 was used so far – use cases: 
Examples on Rostenice Farm

OLU4Africa (it is also linked to SmartAfriHub activities)

OLU v2 for China (this activities are connected with SIEUSOIL project (https://www.sieusoil.eu/) and will be integrate  on SIEUSOIL Hub)
Webinar will introduce following challenges of Agrihub INSPIRE Hackathon 2022:
Registration for the webinar is FREE. Register yourself via this link.