THEME
Big data, semantics and artificial intelligence
This hackathon is organised in the frame of the INSPIRE Hackathon series.
RESULTS
The jury members including Assoc. Prof. Jitka Kumhálová, Dr. Michal Stočes and Dr. Miloš Ulman (Czech University of Life Sciences) announced the following winners of the Prague INSPIRE Hackathon 2019:
The most popular projects selected by the audience of the hackathon include:
DATES & VENUE
The Prague INSPIRE Hackathon 2019 will be held from 21st to 23rd January 2019 at the Czech University of Life Sciences in Prague. These are the on-site hacking dates.
Location: Faculty of Economics and Management of the Czech University of Life Sciences in Prague, Kamýcká 129, Praha Suchdol, Czech Republic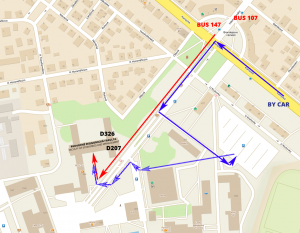 PARTICIPATION & REGISTRATION
THE FIRST PHASE of the Prague INSPIRE Hackathon 2019 starts before the actual on-site hackathon. During the first phase, teams are formed and registered, and preparation of team projects for the on-site hacking is happening. You can create your own team with people you know or people you've worked with before. Or you can can explore the existing ideas and teams that have been already created and you can simply join them.
THE SECOND PHASE includes the on-site hacking, presentation of results and winning ceremony, 21-23 January 2019 at the Czech University of Life Sciences in Prague. During the three days all projects will be finalised. All the teams will be invited to present their projects on the last day. For this reason, the teams should prepare presentations showing the results of their hackathon projects.
REGISTRATION – the registration process is twofold. First, you need to register your project including the title, abstract and other details. As soon as your project is registered, you can register all members of the team that will be working on the project. Or anyone interested in your project might sign up as the member of your team and contribute to the project execution.
The registration is available at https://goo.gl/forms/R0cda5esAOr7sNHz2
EVALUATION
Each team will be evaluated by the jury based on the following criteria:
Interoperability of the solution
INSPIRE, COPERNICUS and GEOSS relevance
Use of big data
Use of semantic information
Use of artificial intelligence technologies
Clarity of the presentation
AWARDS
The best three projects/teams selected by the jury will be awarded. This includes
USB sticks branded by the INSPIRE Hackathon
a live broadcast on social media
an interview (video/audio) with the winning team that they can use freely and that will be published in selected channels
ACCOMMODATION
Hotel Galaxie – about 700 meters from the meeting venu
Dormitories at the uni campus
CONTACT
For any inquiries please contact us at inspire-hackathon@plan4all.eu
IMPORTANT DATES
12 November 2019 – start of the Prague INSPIRE Hackathon 2019 – registration opens
12 November 2018 – 18 January 2019 – registering teams and project ideas, and preparation of the projects
21 – 23 January 2019 – on-site hacking, presentation of results and the finale including awards
ORGANISERS & SUPPORTERS
The Prague INSPIRE Hackathon 2019 is organised by the following organisations, projects and initiatives: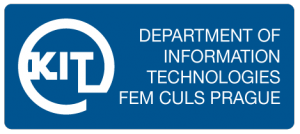 Department of Information Technologies has been involved in the field of teaching and scientific research, collaborates with business, governments, and domestic and foreign universities. It participates in many domestic and international projects and is part of international teams tackling applied research. Its focus puts DIT among the most prolific departments of Faculty of Economics and Management Czech University of Life Sciences Prague.


Plan4all – Plan4all is a non-profit association sustaining and further enhancing the results of multiple research and innovation projects. It aggregates large open datasets related to planning activities in different specialisms areas transport, spatial and city planning, environment and tourism. Plan4all makes sure that open data are easily accessible for reuse, data are maintained and their quality is improved.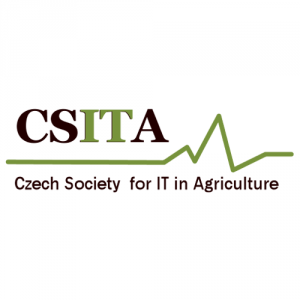 CSITA (Czech Society for Information Technology in Agriculture) nongovernment organization was founded in 2002 for the purpose of supporting development and use of ICT in agrarian sector (agriculture, forestry, water management, environment, food environment and manufacturing industry) and in countryside in general (in rural regions).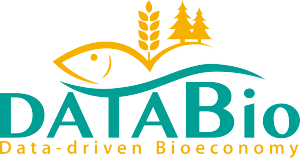 DataBio – The data intensive target sector selected for the DataBio project is the Data-Driven Bioeconomy, focusing in production of best possible raw materials from agriculture, forestry and fishery/aquaculture for the bioeconomy industry to produce food, energy and biomaterials taking into account also various responsibility and sustainability issues. DataBio proposes to deploy a state of the art, big data platform "on top of the existing partners" infrastructure and solutions – the Big DATABIO Platform. The work will be continuous cooperation of experts from end user and technology provider companies, from bioeconomy and technology research institutes, and of other partners. In the pilots also associated partners and other stakeholders will be actively involved. The selected pilots and concepts will be transformed to pilot implementations utilizing co-innovative methods and tools where the bioeconomy sector end user experts and other stakeholders will give input to the user and sector domain understanding for the requirements specifications for ICT, Big Data and Earth Observation experts and for other solution providers in the consortium.

NextGEOSS –  The NextGEOSS project will implement a federated data hub for access and exploitation of Earth Observation data, including user-friendly tools for data mining, discovery, access and exploitation. This data hub will be supported by a strong commitment to the engagement of Earth Observation and related communities, with the view of supporting the creation of innovative and business oriented applications. The main general objectives for NextGEOSS are to 1) Deliver the next generation data hub and Earth Observation exploitation for innovation and business; 2) Engage communities, promoting innovative GEOSS powered applications from Europe; and 3) Advocate GEOSS as a sustainable European approach for Earth Observation data distribution and exploitation. NextGEOSS engages main providers of Earth Observation data, including Copernicus Collaborative Ground Segments and Core Services.
SKIN – (Short Food Supply Chains Knowledge and Innovation Network)  – is an ambitious initiative of 20 partners in 14 countries in the area of Short Food Supply Chains (SFSCs). It intends to systematise and bring knowledge to practitioners, promote collaboration within a demand-driven innovation logic and provide inputs to policymaking through links to the EIP-AGRI.
Partners will scout, analyse and classify a significant number of cases in different countries. "Good practices" (at least 100) will be systematised, processed into highly usable formats and made accessible to stakeholders via the web and through the set-up of regional nodes, to allow a deeper penetration of existing knowledge into practice. The work on good practices will also allow identifying key issues (hindrances or opportunities) around SFSCs. Such issues will be the main themes of 6 "innovation challenges workshops" the purpose of which is to stimulate stakeholders to propose new ideas for innovation based research or innovation uptake. These will be supported in a coaching phase where consortium partners deliver guidance to stakeholders for the full development of those innovative ideas.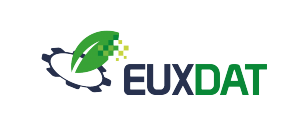 EUXDAT – Agriculture is a, literally, vital industry. Not only important for nourishment, but also a key determinant of health, economic and political stability; employment; business and biological ecosystems; and society. Because of its importance, most attention focuses on productivity but it is essential to have a global view in order to address environment sustainability problems. EUXDAT proposes an e-Infrastructure, which addresses agriculture, land monitoring and energy efficiency for a sustainable development, as a way to support planning policies. In order to do so, we need to address the problems related to the current and future huge amount of heterogeneous data to be managed and processed. EUXDAT builds on existing mature components for solving them, by providing an advanced frontend, where users will develop applications on top of an infrastructure based on HPC and Cloud. The frontend provides monitoring information, visualization, different parallelized data analytic tools and enhanced data and processes catalogues, enabling Large Data Analytics-as-a-Service. EUXDAT will include a large set of data connectors (UAVs, Copernicus, field sensors, etc.), for scalable analytics. As for the brokering infrastructure, EUXDAT aims at optimizing data and resources usage. In addition to a mechanism for supporting data management linked to data quality evaluation, EUXDAT proposes a way to orchestrate tasks execution, identifying whether the best target is a HPC center or a Cloud provider. It will use monitoring and profiling information for taking decisions based on trade-offs related to cost, data constraints, efficiency and resources availability.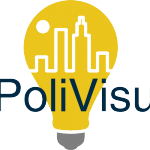 PoliVisu – Policy Development based on Advanced Geospatial Data Analytics and Visualisation. is a Research and Innovation project designed to evolve the traditional public policy making cycle using big data.  The aim is to enhance an open set of digital tools to leverage data to help public sector decision-making become more democratic by (a) experimenting with different policy options through impact visualisation and (b) using the resulting visualisations to engage and harness the collective intelligence of policy stakeholders for collaborative solution development.


AFarCloud – Farming is facing many economic challenges in terms of productivity and cost-effectiveness, as well as an increasing labour shortage partly due to depopulation of rural areas. Reliable detection, accurate identification and proper quantification of pathogens affecting both plant and animal health, must be kept under control to reduce unnecessary costs, trade disruptions and even human health risks.
AFarCloud addresses the urgent need for a holistic and systematic approach. It will provide a distributed platform for autonomous farming, which will allow the integration and cooperation of Cyber Physical Systems in real-time for increased agriculture efficiency, productivity, animal health, food quality and reduced farm labour costs. This platform will be integrated with farm management software and will support monitoring and decision-making, based on big data and real time data mining techniques.
AFarCloud also aims to make farming robots accessible to more users by enabling farming vehicles to work in a cooperative mesh, opening up new applications and ensuring re-usability, as various standard vehicles can combine their capabilities in order to boost farming efficiency. The achievements from AFarCloud will be showcased in early laboratory trials and holistic demonstrators, including cropping and livestock management scenarios. Local demonstrators will test specific functionalities and validate project results in relevant environments located in different European regions.
AFarCloud outcomes will strengthen partners' market position, boosting their innovation capacity and addressing industrial needs both at EU and international levels. The consortium represents the whole ICT-based farming solutions' value chain, including all key actors needed for the development, demonstration and future market uptake of the precision farming framework targeted in the project.