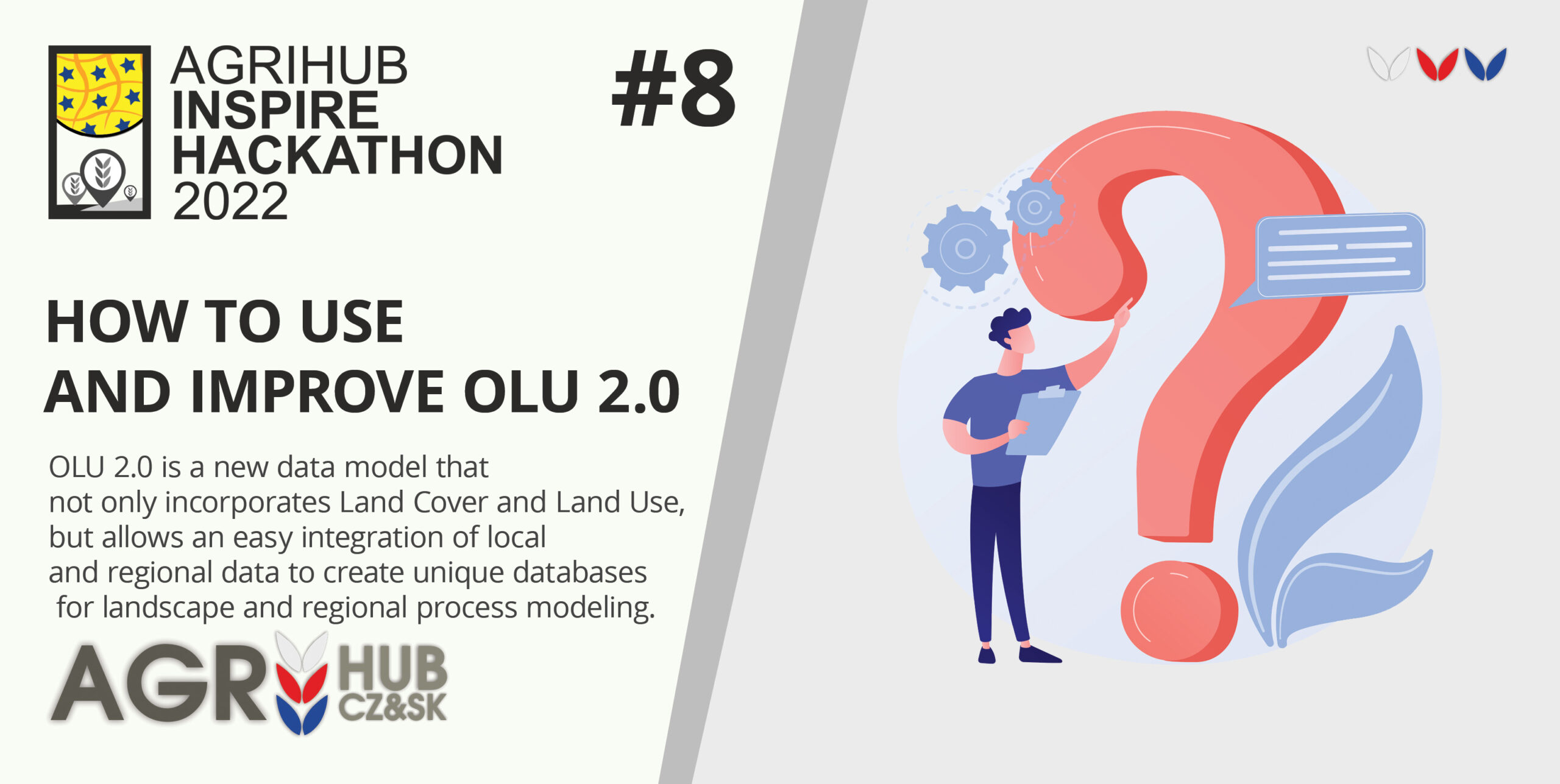 MENTORS: Pavel Hájek, Michal Kepka, Dimitrii Kozhukh
Introduction
Land use and land cover information in combination with other thematic datasets related to detailed reference spatial data in localities forms an important dataset for different analyzes in different domains. Our activity of creating a geographic database OpenLandUse (OLU) aims to be an effective step towards such a model that would effectively gather information about the Earth's surface in sufficient detail and in sufficiently complex links to be suitable for initiatives such as Green Deal, Destination Earth and the construction of Earth's twins (Digital Twins).
The OLU 2.0 database combines various thematic data with the most detailed reference geometry available in a given area. Thematic data sets are focused on information on soil cover, soils, topographic or climatic parameters, etc. and in different time periods. The model also supports the possibility of integrating data obtained by evaluating remote sensing data.
Ambition of the challenge
The database covers selected territorial units with a seamless layer, which provides information on various topics on selected reference geometry, which can be a cadastral map, Land Parcel Identification System soil blocks or even elements of the Corine Land Cover data set.
The original purpose of the database was mainly in analyzes for spatial planning and investment, agriculture, landscape development, etc. Our current ambition is to test developed data model and database that support creation of various models of landscape development and scenarios and support the building of large-scale digital models.
The aim of the #8 Challenge is to verify the OLU 2.0 data model is versatile in various areas of human activity, mainly in cooperation with other challenges. Thus we are looking for specialists from various areas of human activity, programmers, remote sensing experts, public administration, land planners, farmers, foresters, nature conservation, real estate experts, business, investments and the like.
Particular goals
Enhanced the established OLU 2.0 database with other thematic datasets;

Or with the same thematic datasets as already implemented in OLU 2.0, but for different areas of interest;

Cooperate with Challenge 5 to be able to incorporate data from sensors into OLU 2.0 as well.
The registration for the challenges is open! Register for this hackathon challenge HERE.