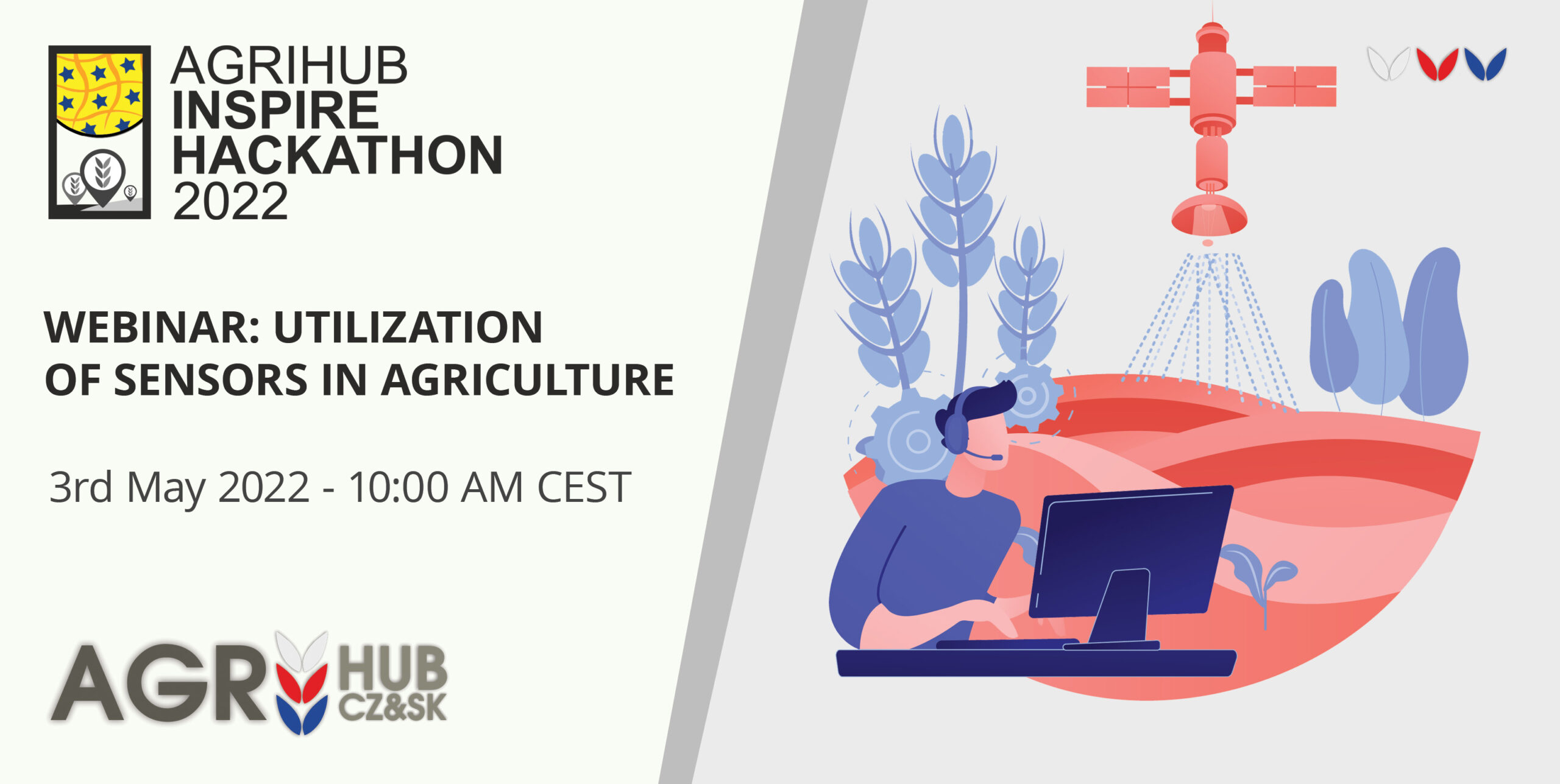 Sensors are one of important data producers that are used in many domains, including agriculture. Sensors can be utilized to monitor status of fields, buildings, livestock, machinery, delivery products and many many others use cases. 
The Webinar will introduce our open solution for sensor data management – SensLog with its extending components – Connectors and Analytics. We will introduce our web client application for visualization of measurements and management of the sensor networks. FIE20 application is a results of SmartAgriHubs Flagship Innovation Experiment #20 integrating different datasets useful for farmers in one application. 
During the webinar we will also introduce you to the Innovation Experiment of the Agrihub CZ&SK project that deals with the assessment of the available amount of water in irrigation and other reservoirs. The sensors we are dealing with are two types:
prototype of ultrasonic sensor for water level elevation

soil moisture sensors
The sensors will allow us to get the current data in watersheds and water reservoirs and with the use of weather forecast we will be able to estimate the amount of water that is currently stored in the reservoir and how much water will flow to the reservoir after forthcoming rain events.
Registration for the webinar is FREE. Register yourself via this link.
The webinar is scheduled on May 3rd 10-11 CEST.

https://us06web.zoom.us/j/88487793773?pwd=aEZSeFR1amZmZngwbHhzVmtaYkovdz09
Venue: virtual
Language: English
Duration: 60 minutes
Agenda
10:00-10:10

SensLog – solution for sensor data management

10:10-10:20

SensClient – application for visualization of measurements

10:20-10:30

FIE20 application – web map application integrating data sources for farmers

10:30 – 10:45

Irrigation management
Webinar will introduce following challenges of AgriHub INSPIRE Hackathon 2022: