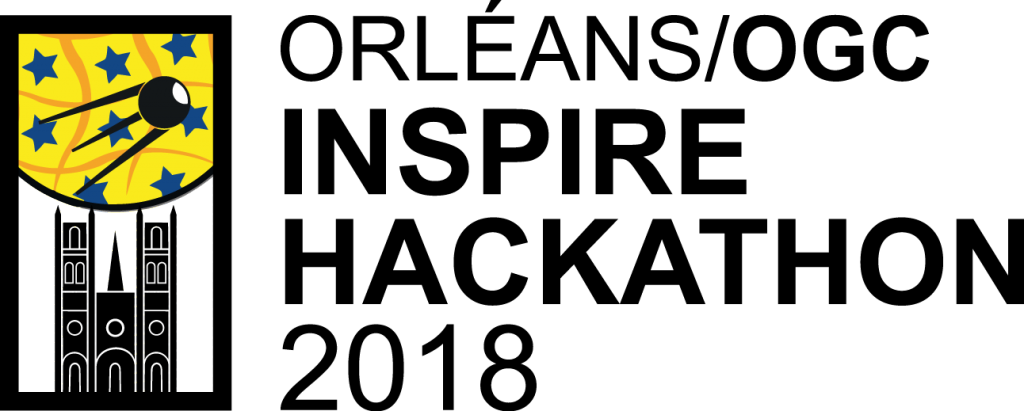 22 March 2018
The INSPIRE hackathons are organised annually in the frame of the INSPIRE conference. Throughout the year, there are organised so called 'satellite' INSPIRE hackathons focused on different topics. The results from all the satellite hackathons are then presented at the INSPIRE conference.
The ORLÉANS/OGC INSPIRE Hackathon 2018 is one of the satellite hackathons organised as part of the INSPIRE hackathon series. The hackathon is organised by the Plan4all association in close cooperation with the Open Geospatial Consortium (OGC) and several EU projects including DataBio, NextGEOSS, PoliVisu, and EUXDAT.
The ORLÉANS/OGC INSPIRE Hackathon 2018 is organised as part of the 106th OGC Technical Committee meeting in Orléans (France) on 22nd March 2018. Information on the venue is available here.
The hackathon will, however, start before the OGC meeting in Orléans,in February 2018, when hackathon teams will be created and begin work on their projects. The OGC meeting will serve as a platform for presenting the hackathon results, including the award ceremony.
The key topic of this satellite hackathon is metadata, its standardisation, and innovative approaches to its management and presentation.
The INSPIRE hackathons support creativity, innovation, technical capabilities and knowledge sharing. The INSPIRE Hack focuses on methods where experts from different projects, companies, universities work together with students and freelancers to generate new ideas and transfer results from one project to another.
RESULTS
The jury members include:
Lieven Raes, Flamish government, Belgium
Danny Vanderbroucke, KU Leuven, Belgium
Cristiano Lopes, European Space Agency
Marie-Francoise Voidrot, OGC
Bente Lilja Bye, Plan4all
The winners of the Orléans/OGC INSPIRE Hackathon 2018 are:
1st place: Team 5: Open Land Use Metadata Harvesting on NextGEOSS – Dmitrij Kozuch (CCSS)
2nd place: Team 1: Easy-to-Use Satellite Images Discovery in a Map Viewer – Tomáš ŘEZNÍK (Masaryk University/Lesprojekt/Wirelessinfo/HSRS), Šimon LEITGEB (Masaryk University/Lesprojekt/Wirelessinfo), Štěpán KAFKA (HSRS), Karel CHARVÁT (Plan4All/Lesprojekt/Wirelessinfo/HSRS)
3rd place: Team 4: CKAN Extension to Integrate User Feedback with NiMMbus: The case of ECOPotential – Joan Masó, Alaitz Zabala, Jovanka Guliscoska/NextGEOSS
See the following video to get the atmosphere of the ORLÉANS/OGC INSPIRE Hackathon 2018:
THE TOPIC
Improving the discoverability of geodata and information is vital for increasing their (re-)use in- and outside the geospatial expert community. So, even if we don't 'like' to spend too much time on the collection and maintenance of metadata, there is a general agreement across communities that we need it and that we need to improve the ways we create, manage and use it. In different worlds, standards exist to support this work. The geospatial community has its ISO 19100 series of standards which formed the basis for the INSPIRE metadata implementing rules and guidelines.
However, in the world of general ICT and other sectors, Data Catalog Vocabulary (DCAT) is the reference. As such, in the framework of the ISA programme activities, the EC-JRC developed the GeoDCAT-AP profile to make exchange and integration of metadata from geospatial resources and other resources possible.
Several members of the OGC, with the help of OGC staff, have set-up a DCAT Geospatial subgroup of the Metadata Domain Working Group (DWG) to collect examples of Best Practice implementations of GeoDCAT-AP. These examples, and the challenges for an integrated management of metadata resources, are currently bundled in an OGC Best Practice document.
This satellite hackathon on metadata will start from these experiences, but wants to put some new challenges and possible work topics in the picture. Possible topics could be (but are not limited to):
New ways of visualising GeoDCAT-AP resources;
User friendly integration of metadata from different catalogues;
The use of Schema.org for improved data discoverability;
Supporting the connexion between Geo- and Earth Observation portals;
Linked Data approaches to metadata;
Sensor based concepts like sensor semantics network (SSN) ontology.
PARTICIPATION
The first phase of the ORLÉANS/OGC INSPIRE Hack starts in February 2018 with the creation of teams that will work on a certain project. You can create your own team with people you know or people you've worked with before, or you can can explore the existing ideas and teams that have been already created, and you then join them. In any case, you need to register in order to gain access to the shared space where the building of teams and designing of ideas is happening.
For participation, please register at https://goo.gl/forms/0KYqycoYj0UZVabz1
As soon as you register, you will be sent a link to the shared space for collaboration. You can join the already existing teams and projects, or you can create your own team and project idea. Please keep the shared space up-to-date and share the basic information about your team and project idea, as well as your contacts and means of communication. The workspace will be accompanied by data and tools, which are available in preliminary versions, listed at the end of this page/document.
All the teams will be invited to present their projects during the dedicated workshop at the OGC meeting in Orléans. For this reason, teams will be asked to prepare a presentation showing their hackathon results. This presentation will have to emphasize the use or link with OGC works, to help the audience understand easily the connection with their area of interest. The details, including the timing for the presentation, will be announced later on.
AWARDS
The best three projects will be selected by the jury that will be formed in March 2018 and the winning teams will be awarded. This includes a live broadcast on social media, an interview (video/audio) with the winning team that they can use freely and that will be published in specified channels.
The selection criteria will be:
Connection with INSPIRE, Copernicus, GEOSS and other initiatives
Connection with OGC works,
Innovation.
The participants are encouraged to express why they think they meet the selection criteria in the final presentation.
IMPORTANT DATES
| | |
| --- | --- |
| 19th February 2018 | Start of the OGC INSPIRE Hack – start of the registration |
| 19th February – 20th  March 2018 | Building teams and working on hackathon projects |
| 21st March 2018 | Delivery of the presentations for the OGC meeting |
| 22nd March 2018 | 5 hour workshop for presenting hackathon results and award ceremony, participation of all teams is strongly encouraged |
CONTACT
For any inquiries please contact Marie Francois mvoidrot (at) opengeospatial.org, Karel Charvat charvat (at) ccss.cz and Tomas Mildorf mildorf (at) gmail.com
ORGANISERS AND SUPPORTERS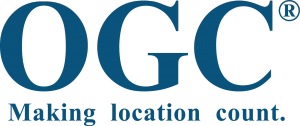 OGC (http://www.opengeospatial.org/) – The Open Geospatial Consortium (OGC) is an international consortium of more than 525 companies, government agencies, research organizations, and universities participating in a consensus process to develop publicly available geospatial standards. OGC standards support interoperable solutions that 'geo-enable' the Web, wireless and location-based services, and mainstream IT. OGC standards empower technology developers to make geospatial information and services accessible and useful within any application that needs to be geospatially enabled.


Plan4all (https://www.plan4all.eu/) – Plan4all is a non-profit association sustaining and further enhancing the results of multiple research and innovation projects. It aggregates large open datasets related to planning activities in different specialisms areas transport, spatial and city planning, environment and tourism. Plan4all makes sure that open data are easily accessible for reuse, data are maintained and their quality is improved.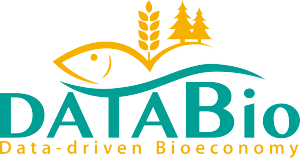 DataBio (http://databio.eu/) – The data intensive target sector selected for the DataBio project is the Data-Driven Bioeconomy, focusing in production of best possible raw materials from agriculture, forestry and fishery/aquaculture for the bioeconomy industry to produce food, energy and biomaterials taking into account also various responsibility and sustainability issues. DataBio proposes to deploy a state of the art, big data platform "on top of the existing partners" infrastructure and solutions – the Big DATABIO Platform. The work will be continuous cooperation of experts from end user and technology provider companies, from bioeconomy and technology research institutes, and of other partners. In the pilots also associated partners and other stakeholders will be actively involved. The selected pilots and concepts will be transformed to pilot implementations utilizing co-innovative methods and tools where the bioeconomy sector end user experts and other stakeholders will give input to the user and sector domain understanding for the requirements specifications for ICT, Big Data and Earth Observation experts and for other solution providers in the consortium.

NextGEOSS (http://nextgeoss.eu/) –  The NextGEOSS project, a European contribution to GEOSS (Global Earth Observation System of Systems), is developing the next generation centralised European data hub and cloud platform for Earth Observation data, where the users can connect to access data and deploy Earth observation based applications. The concept revolves around providing the data and resources to the user communities, together with cloud resources, seamlessly connected to provide an integrated ecosystem for supporting applications.  A central component of NextGEOSS is the strong emphasis put on engaging the communities of providers and users, and bridging the space in between.
NextGEOSS has a special focus on encouraging and stimulating data exploitation by businesses. Capacity building is at the heart of NextGEOSS. Through tailored online and in person training NextGEOSS encourages wider user-engagement related to Earth observation data and its commercial potential.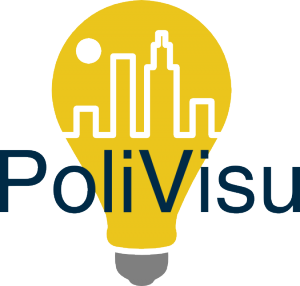 PoliVisu (http://polivisu.eu) – PoliVisu is a Research and Innovation project designed to evolve the traditional public policy making cycle using big data. The aim is to enhance an open set of digital tools to leverage data to help public sector decision-making become more democratic by (a) experimenting with different policy options through impact visualisation and (b) using the resulting visualisations to engage and harness the collective intelligence of policy stakeholders for collaborative solution development.
Working with three cities to address societal problems linked to smart mobility and urban planning, the intention is to enable public administrations to respond to urban challenges by enriching the policy making process with opportunities for policy experimentation at three different steps of the policy cycle (policy design, policy implementation, and policy evaluation). Experimentation of policy options will enable the cities to tackle complex, systemic policy problems that require innovative thinking to develop transformative solutions.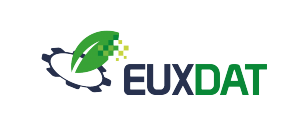 EUXDAT – (http://www.euxdat.eu)  proposes an e-Infrastructure, which addresses agriculture, land monitoring and energy efficiency for a sustainable development, as a way to support planning policies. In order to do so, we need to address the problems related to the current and future huge amount of heterogeneous data to be managed and processed. EUXDAT builds on existing mature components for solving them, by providing an advanced frontend, where users will develop applications on top of an infrastructure based on HPC and Cloud. The frontend provides monitoring information, visualization, different parallelized data analytic tools and enhanced data and processes catalogues, enabling Large Data Analytics-as-a-Service. EUXDAT will include a large set of data connectors (UAVs, Copernicus, field sensors, etc.), for scalable analytics. As for the brokering infrastructure, EUXDAT aims at optimizing data and resources usage. In addition to a mechanism for supporting data management linked to data quality evaluation, EUXDAT proposes a way to orchestrate tasks execution, identifying whether the best target is a HPC center or a Cloud provider. It will use monitoring and profiling information for taking decisions based on trade-offs related to cost, data constraints, efficiency and resources availability. During the project, EUXDAT will be in contact with scientific communities, in order to identify new trends and datasets, for guiding the evolution of the e-Infrastructure. The final result of the project will be and integrated e-Infrastructure which will encourage end users to create new applications for sustainable development.