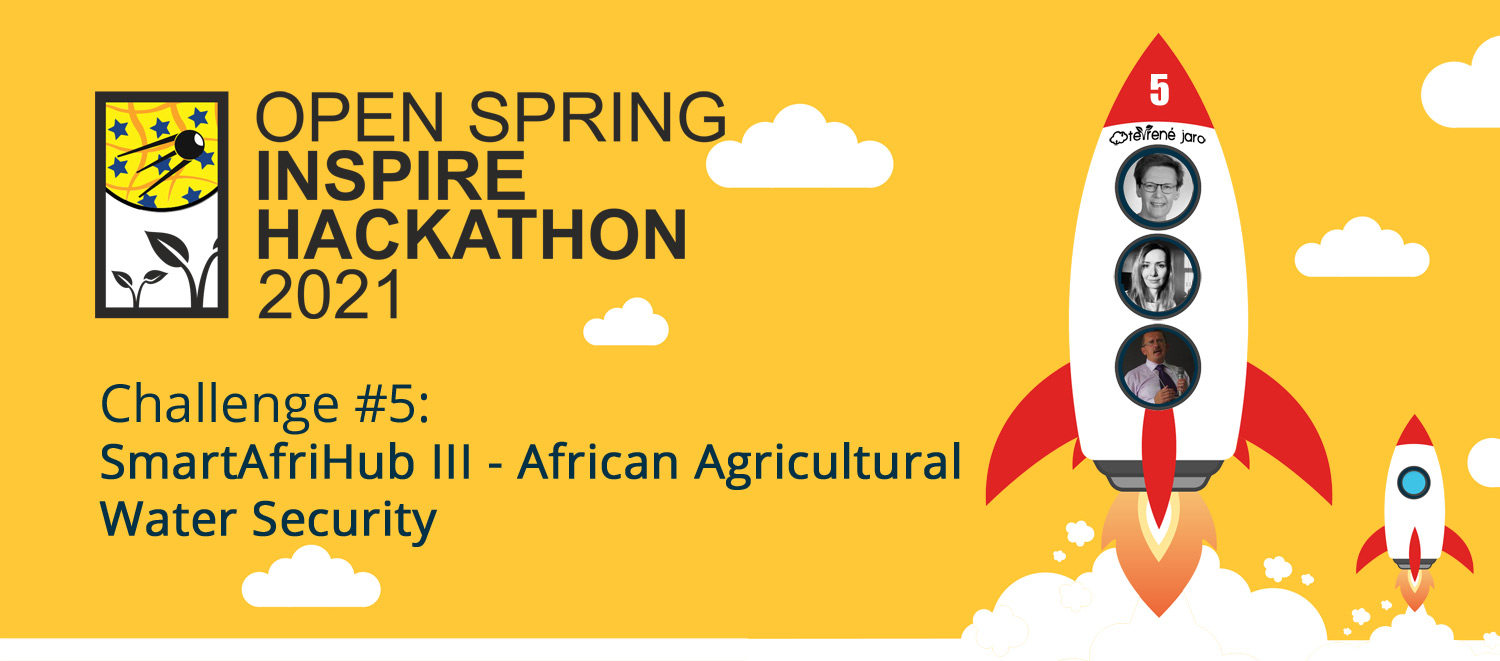 The goal is to continue building the African Community to support SmartFarming in Africa.
The challenge combines three concepts:  
Educathon – we support further development of African SmartFarming capacity development by providing rich content at

SmartAfriHub

, 

Datathon – we support building an Open Repository of Data in Africa and

Ideathlon – we collect ideas and needs to enhance Food, and particularly

Agricultural Water Security

by enhancing the local Food Nutrition Surveillance System (FNSS).
We embrace transversally, over all three concepts, the COVID-19 era experiences,  observations, best practices and innovations. The ultimate goal is to build local food and specially Agricultural Water Security that is resilient in any circumstances.    
In addition,  the goal is also to support publishing of new scientific papers and building of potential consortia for research projects.   
During the previous two years Plan4All has organized 3 INSPIRE Hackathons (Nairobi, Kampala and COVID-19) that have reached out to hundreds of African smart agriculture experts, practitioners and stakeholders.  As a result of these hackathons we have a African community of practice which is active in Digital Innovation Hub –  SmartAfriHub, Whatsapp and Facebook.   Our goal is to continue and extend these activities by leveraging  OpenSpring INSPIRE Hackathon.
Educathon
Digital Innovation Hub – SmartAfriHub  (https://www.smartafrihub.com/cs/about-project) platform connects people to the information and facilitates capacity development. Firstly, leveraging social media type of features like Blog, Forum, Science Shop and connecting users with developers and researchers. And secondly,  by sharing demo applications, where farmers, developers and researchers have a chance to cooperate, test different API for new solutions and also provide common experiments. 
Digital Innovation Hub is based on the use of Liferay Portal and as a backend, it uses SQL and non-SQL database and integrates tools like SensLog, HSlayers NG etc.
Our development goals are to improve SmartAfriHub based on user's feedback and suggestions, to integrate new functions on the platform,  and to engage new organizations and individuals to share their own content through the platform. 
Datathon
In the area of  open data we see following pathways:
using

QGIS Layman

to collect data from different countries and regions in Africa

promote utilisation of COPERNICUS data with focus also on Sentinel 1

collecting a database of best practices by using

Best Practices Atlas.
Ideathon
According to FAO, Food Security is "a situation that exists when all people, at all times, have physical, social and economic access to sufficient, safe and nutritious food that meets their dietary needs and food preferences for an active and healthy life" .  The four pillars for Food Security are (Figure 1): 
Availability 

Access 

Use and Utilization 

Food System stability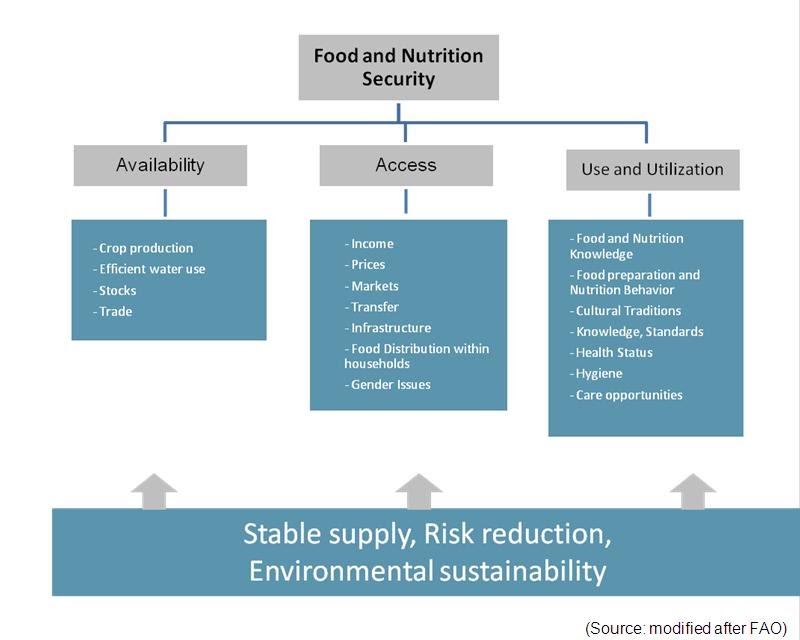 Figure 1: Food Security  (ref. https://wocatpedia.net/wiki/Definition_and_Dimensions_of_Food_Security)
The starting point is the first pillar of Food Security, which is "Availability" which refers to the physical existence of food and water. 
Globally

: Irrigated agriculture represents 20 % of the total cultivated land and contributes 40% of the total food produced worldwide. Currently, agriculture accounts for 70 % of all freshwater withdrawals globally. However, there is pressure for water re-allocation which means that 25-40% of agricultural water will be reduced. 

Africa:

Agriculture is the largest user of water in Africa, accounting for about 85-88 % of total water use. Yet only 185 million ha or 6 % of the total area of the region is under cultivation. Of this, some 12 million or 6% of the total cultivated area is under irrigation. (Source)
The World Health Organisation (WHO) published in 1984 a description of a Food Nutrition Surveillance System (FNSS).The national and local nutrition surveillance systems focus on identifying trends in key nutrition-related health indicators for their populations, with particular attention on vulnerable groups. The objectives are: 
Monitor population health and nutritional status

Deliver trustworthy data on the people nutritional status

Show trends and comparisons

Raise awareness about nutritional problems

Provide guidance to health-related intervention programs 
The national and local authorities' responsibility is to establish a pragmatic and reliable surveillance system to alarm and prevent water availability and water quality-related food security problems and risk.
This hackathon challenge is addressed to African communities' Agricultural Water Security. The aim is to grasp local current situations, identify needs and ideate solutions to improve the water monitoring system.  
The water monitoring system encompasses e.g. collecting data, analyzing data and sharing data with feasible and robust digital tools to enhance decision making, risk management and development.
***The registration for this challenge opens on 1st April***
Registration link will be available at https://www.plan4all.eu/open-spring-inspire-hackathon-2021/
The mentor of this challege are: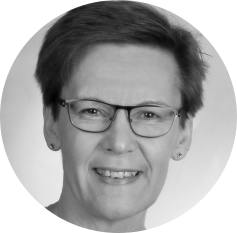 TUULA LÖYTTY earned her MSc in Industrial Engineering and Management from Lappeenranta-Lahti University of Technology. She has worked for 18 years at the private sector corporations such as dairy-, sugar- and metal industry and for 18 years at the higher education in three different universities contributing research and innovation action. Digital solutions and ICT technology have been part of her work since 80′ and she prefers to act as a bridge between IT – developers and end-users.  She launched the new phase in 2018 when she jumped into an entrepreneur career.  She is a member of Plan4all (www.plan4all.eu) committee. Co-operation with Plan4all has encompassed mentoring in Nairobi, Kampala and COVID-19 Inspire Hackathons in 2019-2020.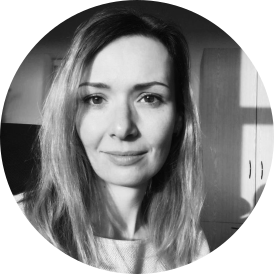 MARKETA KOLLEROVA studied Linguistics at University of South Bohemia. In the Plan4all team, she is responsible for international cooperation and communication, where she uses her experience from her past life as a foreign mission clerk. Enjoys the comparison of living in different countries and regions.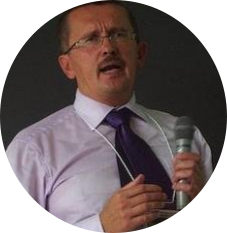 KAREL CHARVAT graduated in theoretical cybernetics. He is a member of International Society for Precision Agriculture, Research Data Alliance, vice chair of Club of Ossiach, CAGI, and CSITA. He was in period 2005 – 2007 President of European Federation for Information Technology in Agriculture Food and Environment (EFITA). Now is chair of OGC Agriculture DWG. He was organiser on many hackathons, where as most important were series of INSPIRE Hacks and MEDHackathon. He work on implementation on national INSPIRE Geoportal. Now he is also active in Plan4all association. He has long time experience in ICT for Environment, transport, Agriculture and Precision Farming. Now he is one from promoters of Open and Big Data in Agriculture in Europe. Participation in projects: Wirelessinfo, Premathmod, EMIRES, REGEO, RuralWins, Armonia, aBard, EPRI Start, Ami@netfood, AMI4For, Voice, Naturnet Redime, Mobildat, SpravaDat, Navlog, c@r, Humboldt, WINSOC, Plan4all, Habitats, Plan4business, SmartOpenData, FOODIE, SDI4Apps, AgriXchange, FOODIE, SDI4Apps, OTN, DataBio, EO4AGRO, EUXDAT, SmartAgriHub, SKIN and other projects.