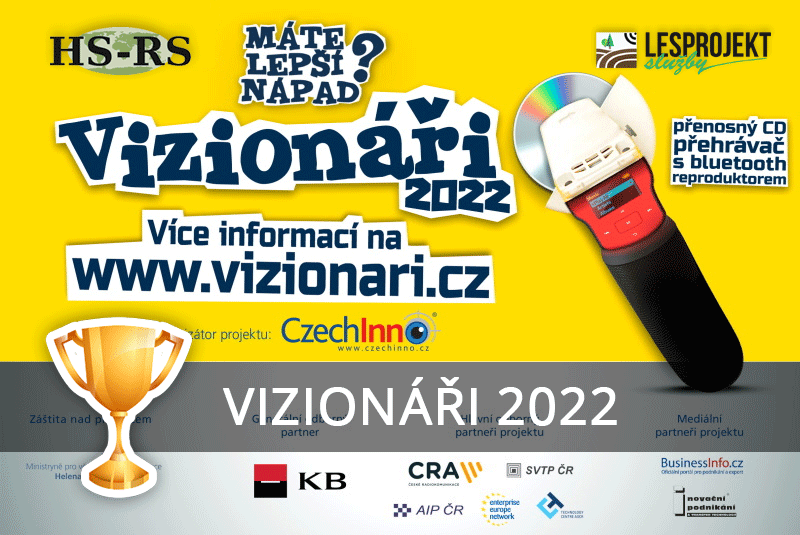 On Tuesday, December 6, the CzechInno Association announced the winners of the Visionaries for 2022 project, in which a number of interesting ideas, projects and innovations from the fields of saving natural resources, energy, the environment, economy, technology and the circular economy were presented.
In a very competitive environment, awards were given to innovations of Czech companies with a significant contribution in the technological, social or economic fields.
Companies HELP SERVICE – REMOTE SENSING s.r.o. and Lesprojekt služby s.r.o. were also included among them this year. The expert jury evaluated not only the innovations, but also the societal contribution and usefulness.
Both companies are currently collaborating on research and development with a number of organizations here and abroad as part of the Plan4all Digital Innovation Hub.
The company HELP SERVICE – REMOTE SENSING s.r.o. (HSRS) won the title of Visionary of 2022 with its application HsOptika, which facilitates the registration and management of optical networks.
Passive optical networks (PON) represent one of the most progressive trends in the development of optical networks today. The main advantage in their construction and operation is lower costs compared to active networks. With this trend in mind, HSRS offers a new HsOptika database application based on GIS principles for the management of information about optical networks (PON). Its basis is the full functionality of our HSLayers GIS web map solution, which is supplemented with various options for the needs of PON optical network records.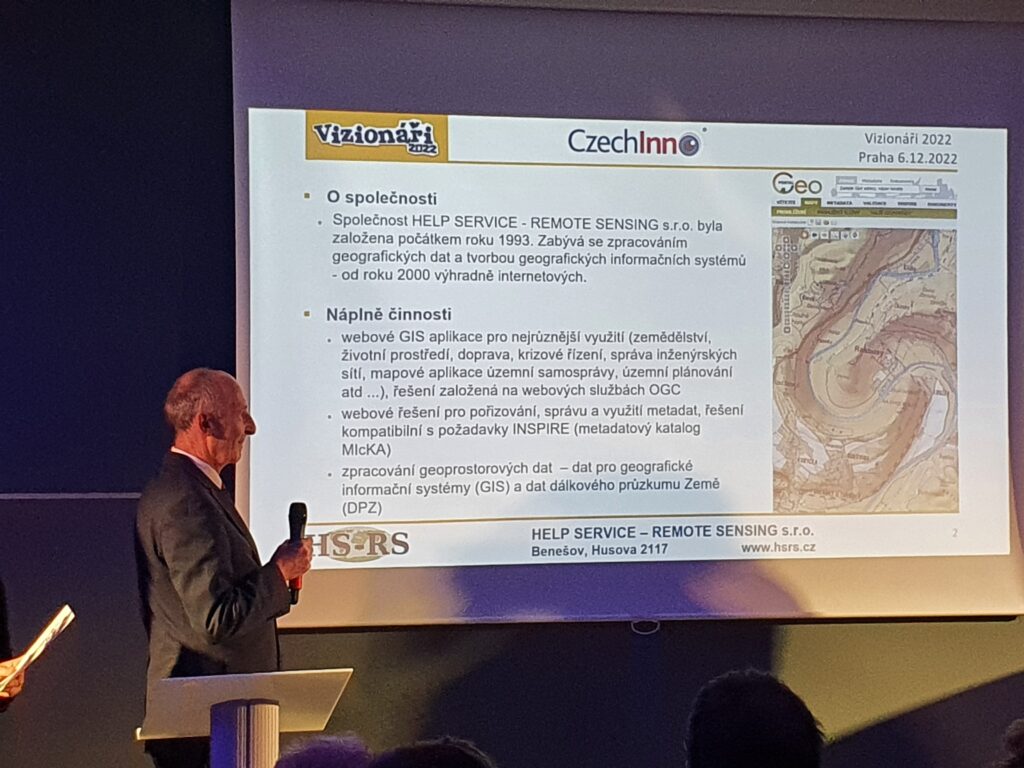 Lesprojekt – služby s.r.o. received an honorable mention from an expert jury for its technological, economic and social contribution in the field of precision agriculture with its FarmInsight application.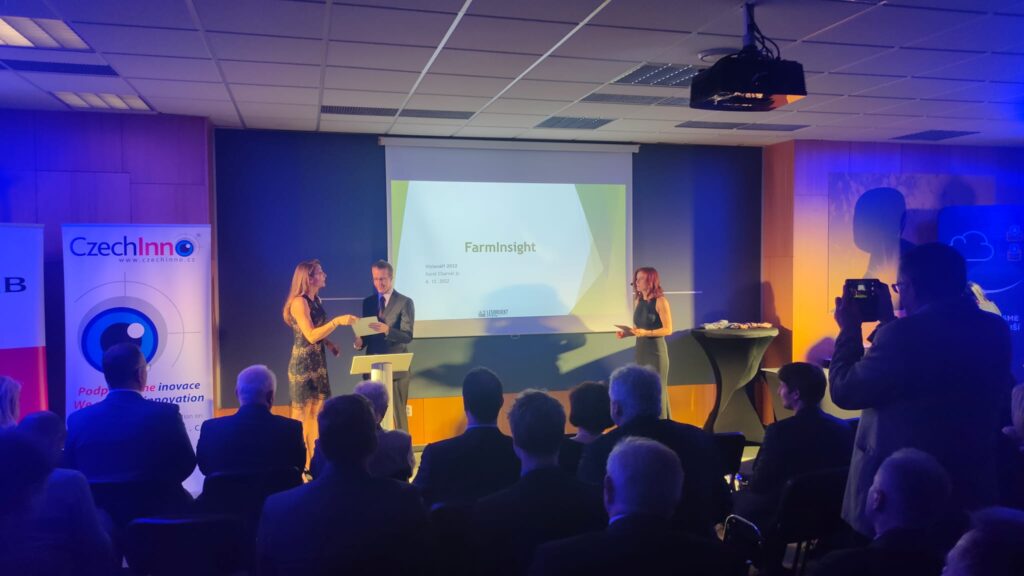 FarmInsight is a web-based application designed to prepare VRA application maps for fields selected by the farm agronomist or advisor. The application offers field data management, several different ways of importing field boundaries including a continuously updated Land-parcel identification system (LPIS) database, and field boundary editing options including manual plotting, merging and splitting of fields. Another feature is map layers management, including the ability to connect layers from a variety of sources.
vizionari2022_lesprojekt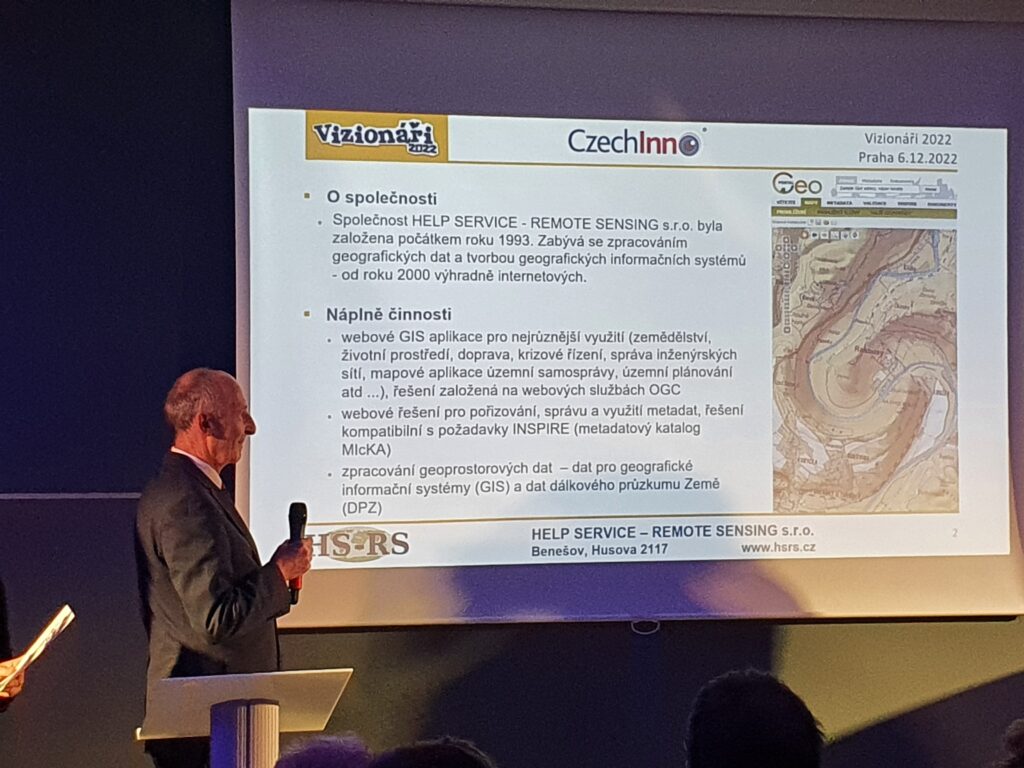 Information about the event from the website businessinfo.cz – https://1url.cz/Kr4OC
More about the Visionaries project – https://czechinno.cz/vizionari/