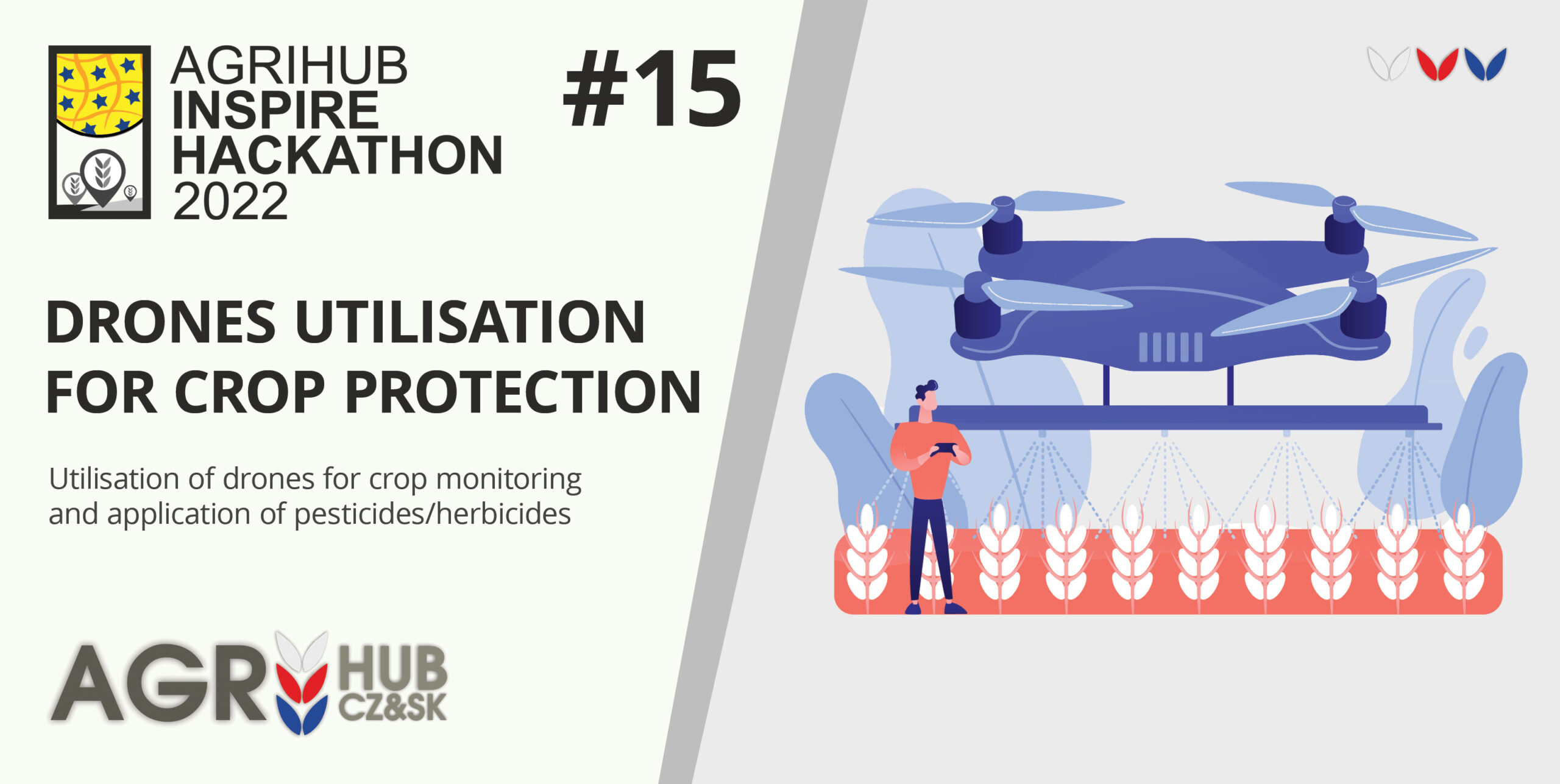 MENTORS: Zuzana Palkova, Miroslav Konecny, Pavol Findura
Introduction/Context
The proposed methodology for identifying problematic areas of a selected crop will result from the measured data, whether in an imagery form through specialized cameras (capable of scanning in the infrared, red, blue and green wavebands), or from sensors. Consequently, the vegetation indexes (Normalized Difference Vegetation Index (NDVI), Enhanced vegetation index (EVI)) allow identifying of problematic areas in the crop and then the anticipated nature, extent and cause of damage will be determined. The system determines the coordinates, suggests procedures, methods and dosage and unmanned devices apply designated substances.
Ambition of the challenge
Possibilities for further development and implementation in agricultural practice are very wide. The ambition of the challenge is to open discussion for further cooperation in the frame of triple helix principle – R&D/farmers/SMEs.
The discussions that the INSPIRE hackathon should bring, allow to clarify some of the requirements of target consumers, primary producers, and the effect of local climate conditions.
During the preparatory activities for the challenge, several questions arose from the discussions, such as:
Are the NDVI and EVI methods optimal or building reference images databases of different health conditions of plants will be necessary?

Is there a real interest of farmers to use drones for the health and nutritional condition of crops diagnosis, considering the limitations for using drones?

What will be the business model for further exploitation of developed applications?
The main points for the next INSPIRE Hackathon include more precise specifications of the farmers' needs, possibilities for plants' image database development, and clarification of the business potential of drones utilization in agriculture practice.
The registration for the challenges is open! Register for this hackathon challenge HERE.