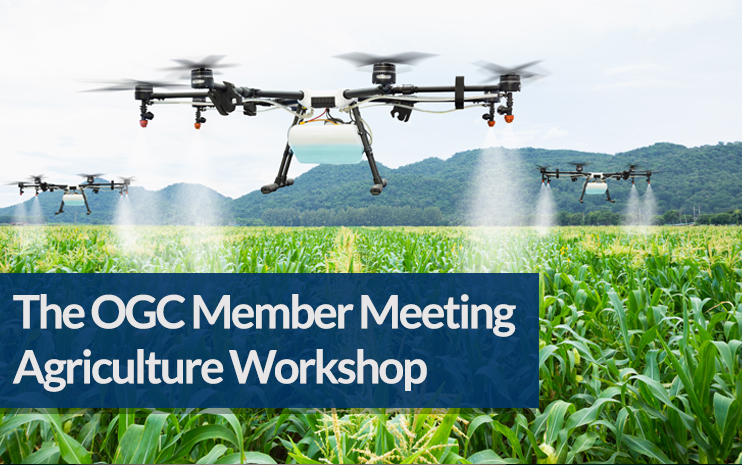 9 December, 7:00 – 8:30 PM CET  
We would like to cordially invite you to join the upcoming Agriculture DWG session on identifying the "Semantic Interoperability as an instrument to build Digital Twins supporting SDGs".
During the session we plan to provide insights into semantic data models related to different scales of agriculture related data,  semantic models for IoT and EO monitoring, semantic model for metadata and how this models can be interlinked and connected with analytical tools like AI, data mining, etc.
The session will be held during the 121th OGC Member Meeting on Thursday 9 December, 7:00 – 8:30 PM CET.
Our speakers will address following questions:
Why is semantics important for Agriculture?

Where do you use semantics in Agriculture?

Which semantic models for agriculture are you generally familiar with?

How to link different semantic models with analysis and modeling (data mining, AI, etc).
Agenda
Intro Ag DWG chair (Karel Charvát)

Publication of linked data from soil-related data sources (

Raul Palma, PSNC)

AI & ML models for Agricultural Monitoring based on EO data (Benson Kipkemboi Kenduiywo, RCMRD)

Development and implementation of a Spatio-temporal Agricultural Landscape Information Model (Marija Knezevic, Technical University of Munich)

Semantics for Agricultural Climate Data (Heiner Denzer, METOS)

Panel discussion

Wrap-up and what's next?
Register for the workshop at https://na.eventscloud.com/ereg/newreg.php?eventid=640986&language=eng