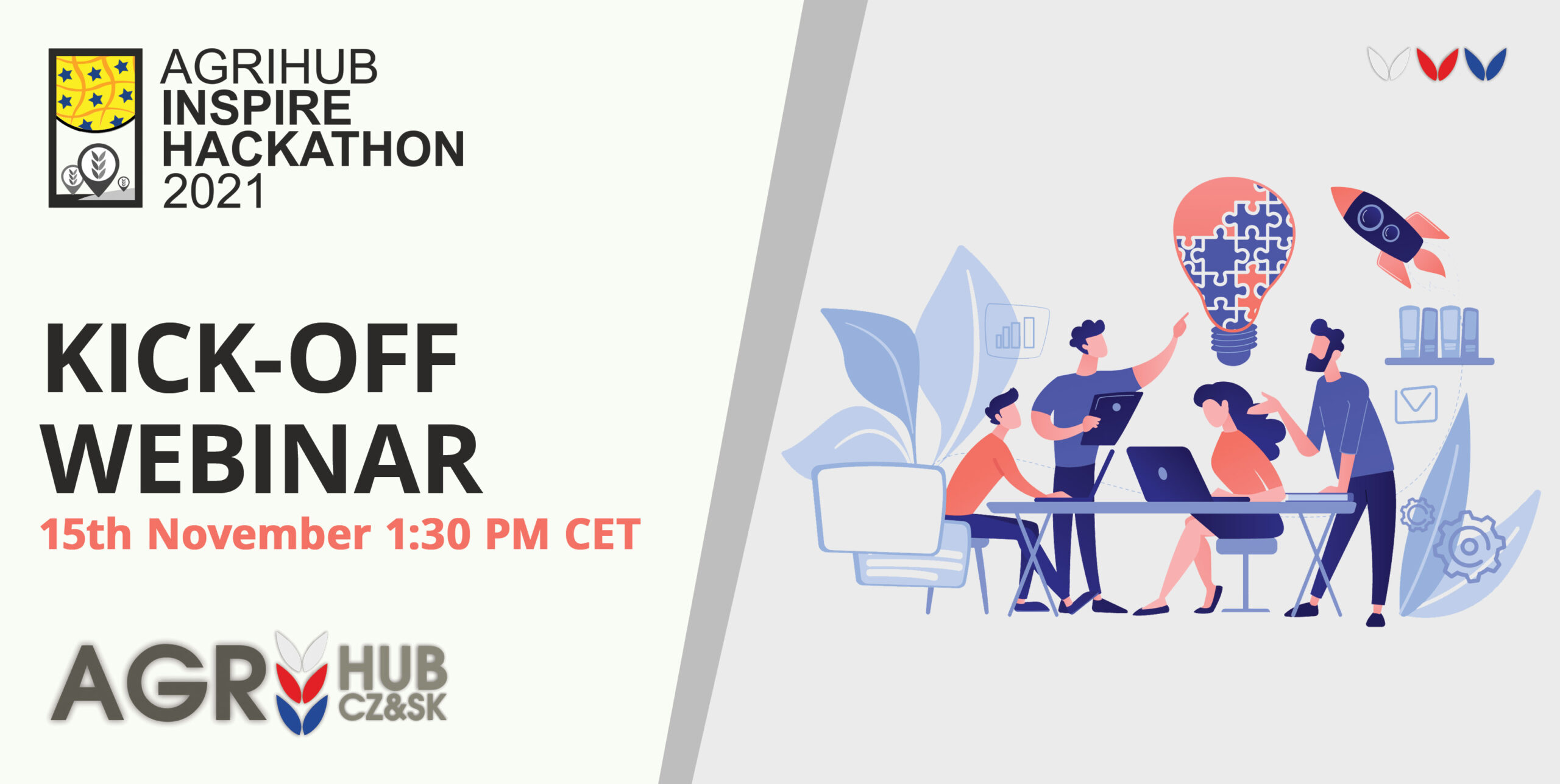 Are you thinking about joining a hackathon and don't know how to do it? Or are you still unclear about the objectives of the challenges? Then don't hesitate to take advantage of this unique opportunity to learn more about the hackathon within one hour.
During this special webinar, we will give you an overview of the main mission of the AgriHub INSPIRE hackathon. Our mentors will tell you more about goals of individual challenges that have been defined for the hackathon and last but not least, we will provide you with the information on how you can get involved in the hackathon as a participant.
In case of your interest, do not hesitate to register for this webinar HERE!
***The registration for the challenges is still open! Check the table below, choose the challenge and register for the hackathon HERE***
TEAM
PROJECT TITLE & DESCRIPTION
MENTOR
TEAM 1
Crop Detection
Crop detection will be based on analysis of time series from Sentinel-1 and Sentinel-2 and other data using AI methods. These outputs will be offered to advisory services, financial and public sector.
Herman Snevajs, Iva Bartlova
TEAM 2
Crop Status Monitoring
Crop status monitoring methods based on analysis of time series of Sentinel-1 and Sentinel-2 and other data (crop rotation, IoT, yield monitors, etc.)
Herman Snevajs, Vincent Onckelet
TEAM 3
Agro Environmental Services
Agro-environmental services will provide uptake of Copernicus and INSPIRE to support agri-food and environmental opportunities.
Martin Tuchyňa
TEAM 4
Irrigation Management
Irrigation management will provide recommendation for integration of existing climatic, IoT and Copernicus data.
Jakub Fuska
TEAM 5
Extreme Weather
Extreme weather will provide recommendations for the integration of climate data, IoT and Copernicus data.
Tereza Šamanová
TEAM 6
Drones utilisation for crop protection
Utilisation of drones for crop monitoring and application of pesticides/herbicides
Miroslav Konečný, Zuzana Palková
TEAM 7
Analysis, processing and standardisation of data from agriculture machinery for easier utilization by farmers
Machinery monitoring challenge will provide the analysis, processing and standardization of data from the agricultural machinery and thus its easier utilization by farmers.
Pavel Gnip, Jaroslav Šmejkal
TEAM 8
Business cases for WhiteBoard
Identifying new business cases for utilization of MapWhiteBoard as a part of different applications or as a part of different solutions.
Karel Charvát, Runar Stein Bergheim