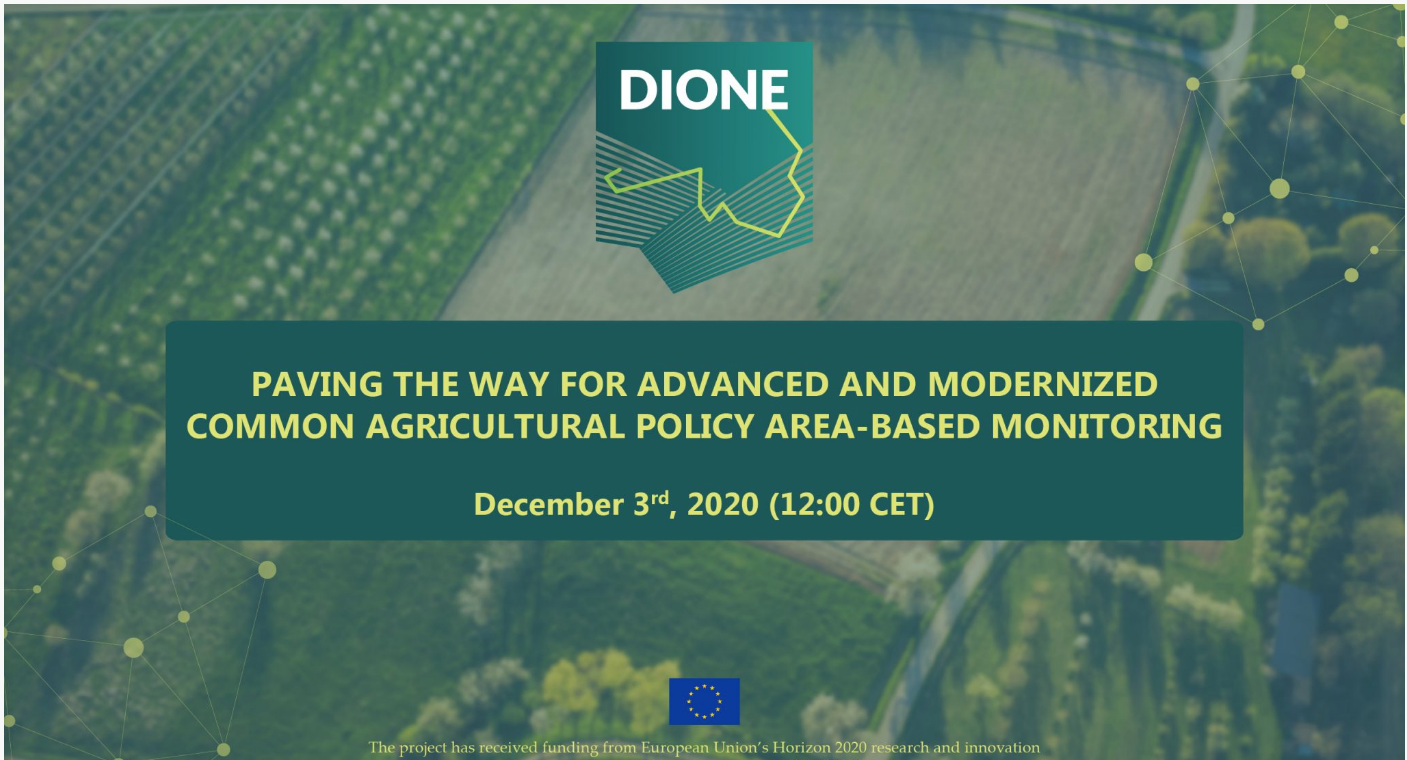 The DIONE project  team(funded by the European Union's Horizon 2020 research and innovation programme under grant agreement No.870378), invites you to participate in the webinar entitled  DIONE – Paving the way for advanced and modernized Common Agricultural Policy area-based monitoring!
The Webinar aims to bring together different actors from European Paying Agencies (both, Member States and Candidate States) as well as other relevant stakeholders attempting to foster advice, knowledge and innovation in agriculture, who are open to transform this sector and move towards a new era through the use of Earth Observation based solutions for modernizing Common Agricultural Policy (CAP) area-based monitoring. The Webinar will demonstrate how DIONE Toolbox could enhance the current operational workflows, delivering the clear economic value to key targeted customers and aiming to lower administrative and operational costs to 30% of the current ones related to CAP area-based compliance checks and assessment of respective environmental impacts.
All actors from European Paying Agencies (PAs) are invited to actively participate in the Webinar by sharing business aspects of their existing workflows and by providing their needs and recommendations on how the adoption of new solutions like DIONE Toolbox could be strengthen and lead to a more sustainable business model.
The event will take place online at the noon 12PM CET 3rd of December, 2020. Find out more and register here: https://dione-project.eu/webinar-paving-the-way-for-advanced-and-modernized-common-agricultural-policy-area-based-monitoring/