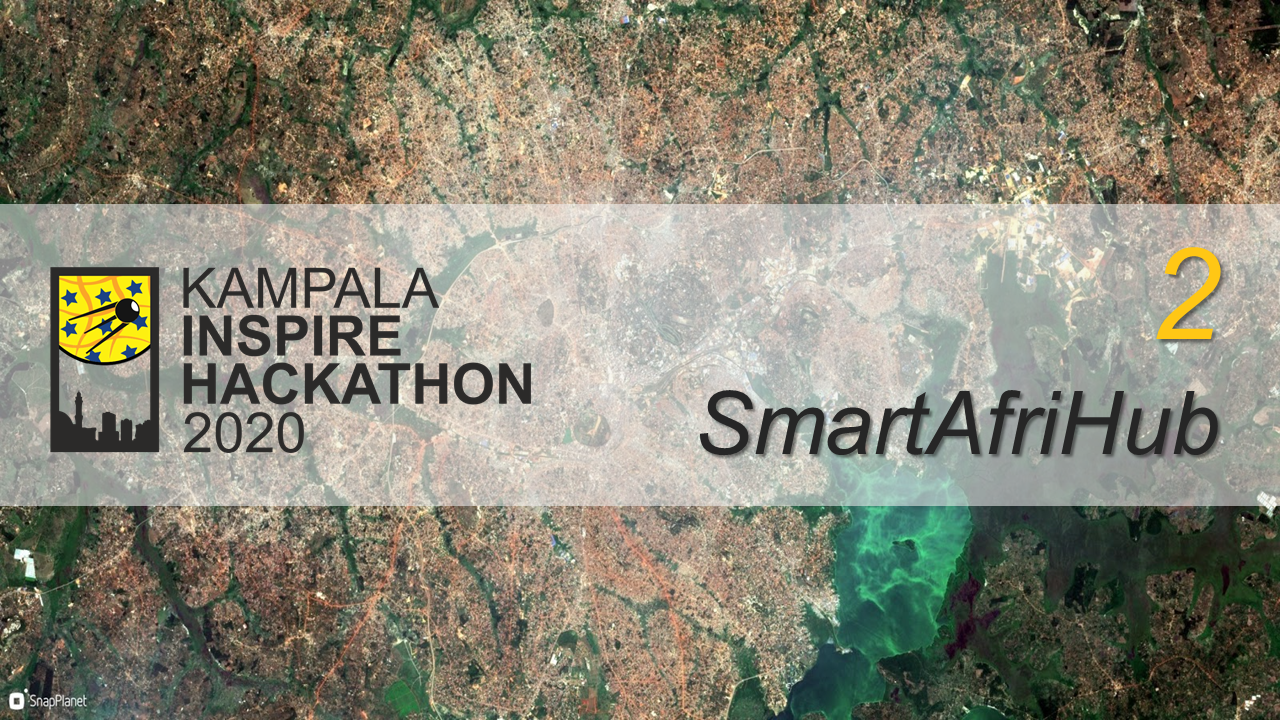 This is a description of Challenge No. 2 of the Kampala INSPIRE Hackathon 2020 led by Jiří Kvapil, Emmanuel Okalany, Maureen Agena, David Martin Amitu, Francis Otto and Jacob Kato from Regional Universities Forum for Capacity Building in Agriculture (RUFORUM) based at Makerere University in Kampala, Uganda, Petr Uhlir, Tuula Löytty, Dimitrij Kozuch, Filip Leitner, Jan Vrobel.
Digital Innovation Hubs (DIH) are multi-actor ecosystems that support farming communities in their digital transformation by providing a broad variety of services from a one-stop shop. DIHs purpose is to 
provide a social space for community of practices; 

provide access to digital technologies and competencies;

provide access to infrastructure and tests digital innovations ("test before invest");

provide development playground for map based projects;

offer training and skills development;

offer support in finding finance for digital transformation;

help in networking and connecting users and suppliers of digital innovations.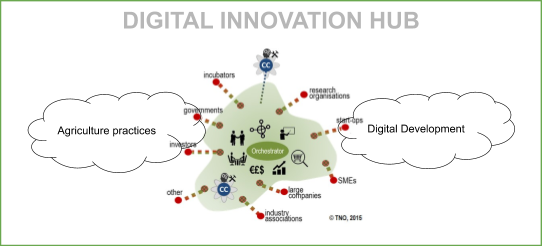 SmartAfriHub (https://www.smartafrihub.com/) was developed and launched at Nairobi INSPIRE Hackathon 2019 to support the knowledge transfer and innovation between the ICT, farming communities and public bodies in Africa. 
The aim is to bring together IT suppliers, the farming sector, technology experts, investors, science and technology, public bodies, and other relevant actors to understand and solve real life problems and challenges of the African farmers.  SmartAfriHub supports the development of African Agriculture Knowledge and Innovation System regionally and nationally. 
The challenge 2 invites user groups to a dialogue and to explore, experiment and reflect the features and applications of the Digital Innovation Hub.  The two entwined challenges of the team 2 are: 
Develop tactics on how communities of practices of agriculture and digital technologies could "seek, sense and share" needs, problems and knowledge at SmartAfriHub and deliver value to community members, farmers and society of Uganda. Such agriculture community of practice is for example RUFORUM (www.ruforum.org), and digital community of practice is Plan4all, (

www.plan4all.eu

). The available tools in hub are for example Blog, Wiki, Forum, Library and Science Shop.

Explore and test the available SmartAfriHub applications with the help of a mentor. For example one can develop a map of your own with one or several layers. Spatial data focused on agriculture, Earth Observation (Sentinel 2 and/or others) and other open spatial data can also be integrated in the map viewer. The available tools are HSlayers NG and Layman. No expert skills are required, however basic orientation in GIS technologies and spatial data principles is very welcome.



Expected outcomes of the team members' and mentors' common efforts are: 
to reach out agriculture and digital communities of practice 

to reach out individual explorers, developers, innovators, scientist, researchers etc. 

to improve awareness of existence, purpose,features and tools of SmartAfriHub

to multiply the number of subscribers of SmartAfriHub

to multiply the number of visits at SmartAfriHub

to run work-based learning to test SmartAfriHub applications and deliver outputs

to enjoy learning, co-creation and innovativeness at social virtual space 

to provide platform for networking 

to extend participants' personal network