The Nairobi INSPIRE Hackathon 2019 was tailored for those with a special interest in applications including Earth observation, open data, volunteer geographical information (VGI), and citizen science in and for Africa.
Assuming that the INSPIRE hackathon concept was little or at least less known to participants outside Europe, we decided to appoint mentors for a limited number of groups. The topics chosen for these (9) groups were based on the experience from both Plan4all members and co-organisers with knowledge about Africa.
The topics chosen were agriculture, climate, transport, tourism, and citizen science.
ENGAGEMENT
The response was overwhelming. The Nairobi INSPIRE hackathon is the biggest hackathon event to this date with overall 228 participants representing 41 countries over 4 continents. It demonstrates that there is a great interest and capability to address issues of common interest across different regions. Out of the 41 countries there were 26 countries from Africa, 8 from Europe and 7 from other continents.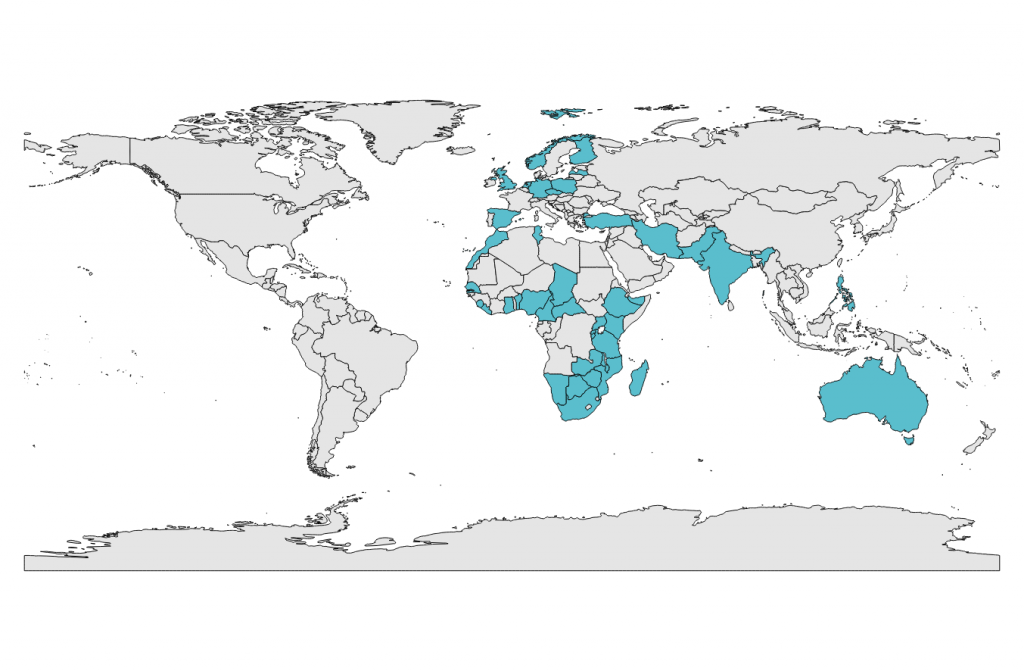 The INSPIRE hackathons take place virtually and with face to face meetings. In the case of the Nairobi INSPIRE hackathon, the mentors led the virtual part of the hackathon, and the final results were presented at the IST-Africa 2019 conference in Nairobi on 10th May in a workshop. The workshop was well visited by IST-Africa attendees that contributed to a lively discussion of the results.
Team results – presentation at the IST-Africa 2019 conference workshop
CAPACITY BUILDING/DEVELOPMENT
The INSPIRE hackathon concept includes engagement at all levels, in particular it is providing ample opportunity for engaging education. In the Nairobi INSPIRE hackathon we organized 9 webinars covering relevant topics from all the 9 teams. The webinars typically consisted of introductions to technological topics like linked open data (SPOI), and citizen science and Earth observations. In addition, the webinars allowed discussions of concepts and ideas for the team, in addition to the various online communication channels such as Skype and Google docs. All the webinars were open to all with an interest in the topics, also for those not participating in the hackathon.
Webinar recordings available on YouTube: