In addition to the Czech Republic, the team was strengthened by two other partners from Finland (Lahti University of Applied Sciences) and Italy (University of Foggia – a partner of the SKIN project (www.shortfoodchain.eu), who added test farm data to the shared table:
https://docs.google.com/spreadsheets/d/14wNsA-NWfZydRj5ulFtfrbXPmlXvQDczXzl8p6vjeSY/edit#gid=1514958348
Using principle of the SPOI (http://sdi4apps.eu/spoi), the farm map was updated:
http://gis.zcu.cz/spoi/viz/farmy/index.html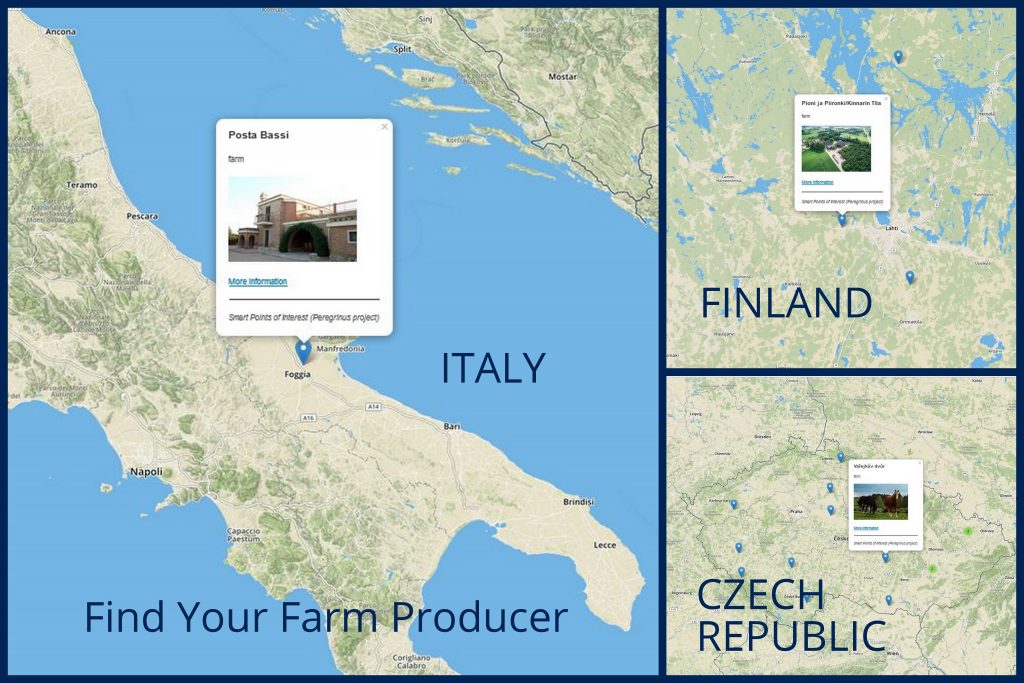 This application will be introduced as a pilot version during the INSPIRE Hack 2017 (http://inspire.ec.europa.eu/conference2017/kehl).
We are planning to carry on our activities, so we would like to invite other partners to join our team and put your farm data.
Another upcoming Hackathon will held in Pilsen, in the Czech Republic on October 2-3, 2017, where we are going to introduce an enhanced version of this app with additional features.
Pleas find more about the following event: https://kgm.zcu.cz/geomatics-in-projects-2017/hackathon/
Do you want to join this team? Please contact a team leader horakova@wirelessinfo.cz