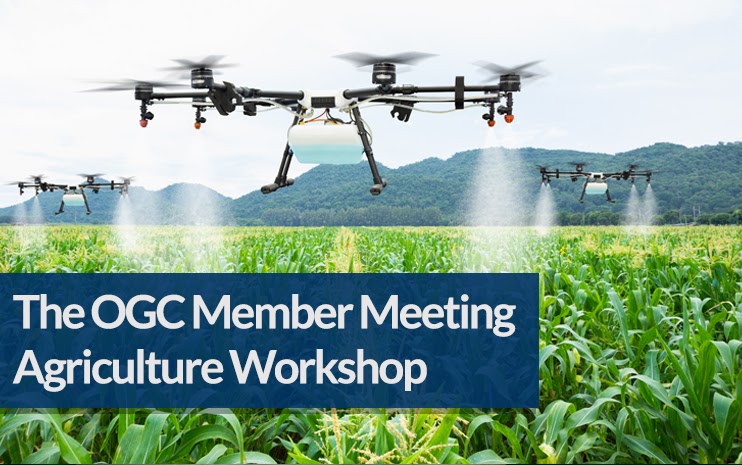 15 September, 10:00 -11:30 AM CEST (Room C)
We would like to cordially invite you to join the upcoming Agriculture DWG session on identifying the "Research infrastructures in Agriculture".
During the session we plan to provide insights into existing research infrastructures in agriculture, IP program initiatives and EU funded projects in the agriculture domain, followed by a panel discussion.
The session will be held during the 120th OGC Member Meeting on Wednesday 15th September 10:00 – 11:30 AM CEST.
Our speakers will address following questions:
Which research infrastructure are you representing?

How can OGC standards support you or any research infrastructure station?

Are you using any OGC standards, if yes which ones?

How research infrastructures can be opened or connected with practitioners.
Agenda
Intro Ag DWG chair (Karel Charvát)

Nils Hempelmann (OGC) – Importance of interoperability in agriculture

Tomas Mildorf (Plan4All) – Digital Innovation Hubs as a part of Research Infrastructures

Bente Lilja Bye (BLB) – NextGEOSS data hub and platform connecting infrastructures – empowered by OGC standards

Raul Palma (PSNC) –

PSNC research infrastructure 

Panel discussion

Wrap-up and what's next?
Register for the workshop at https://store.ogc.org/site/home