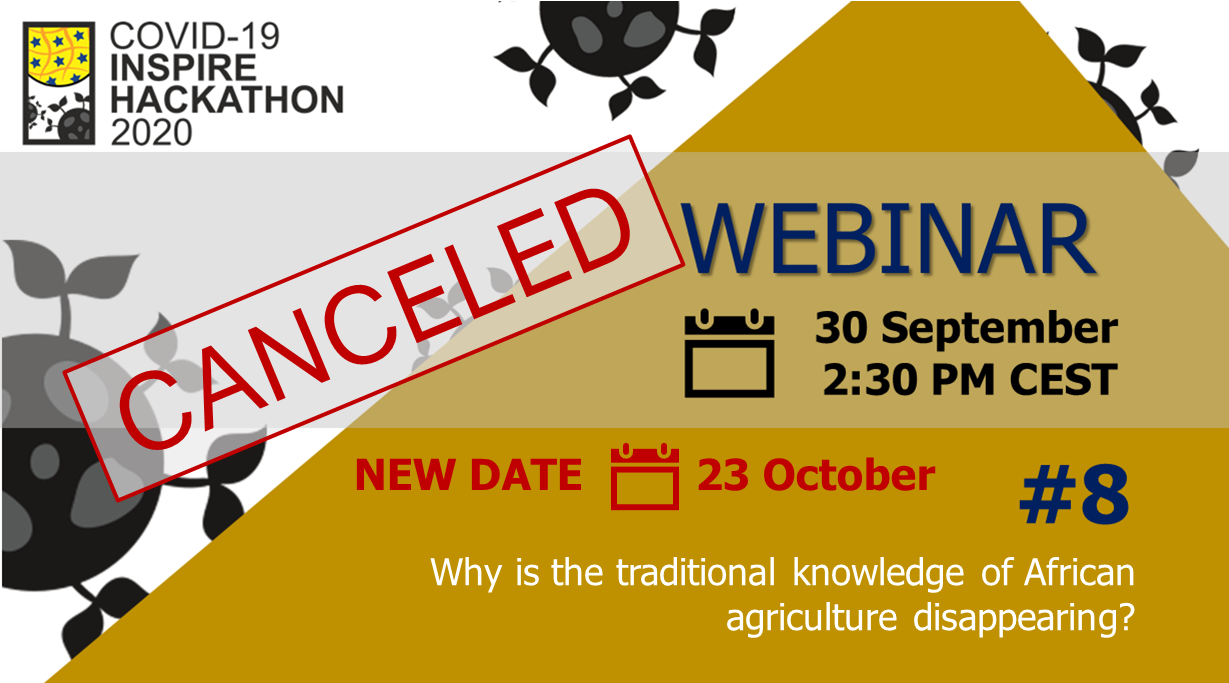 We regret to infrom you that tomorrow webinar on Why is the traditional knowledge of African agriculture disappearing? was canceled due to force majeure. 
This webinar has been re-scheduled on 23rd October and you are cordially invited to hear from our presenters Antoine Kantiza and Didier Muyiramye.
During the webinar, you will learn
Current state of indigenous knowledge in African agriculture

Best practices driven from Indigenous Knowledge in African Agriculture

Q&A
The young generation of smallholder farmers aren't aware of indigenous knowledge.
Indeed, Africa farmers are mostly experiencing modern agriculture using imported inputs letting expect better productivity than in former times led by their old parents. Nevertheless African agriculture is still unproductive and the food deficit is increasing in many areas of Africa.
The indigenous knowledge in agriculture is not learned at modern schools and there is a common agreement asserting that indigenous knowledge in agriculture doesn't matter.
The traditional languages what are the support of indigenous knowledge are also shrinking as well as indigenous knowledge mostly used in climate change resilience; in choosing right period of seeding by best weather forecasting; in mixing crops for best productivity; in storage crops during a long-run, in preparing seeds and planting required to face a long dry season and so on.
In the same few scarce seeds for feeding the population in periods of hunger as well as serving for medicines for humans and for domestic animals are disappearing due to the lack of know-how in the field, disappointed by modern technologies used in agriculture and livestock in a lot of remote rural areas of Africa.
You will hear from