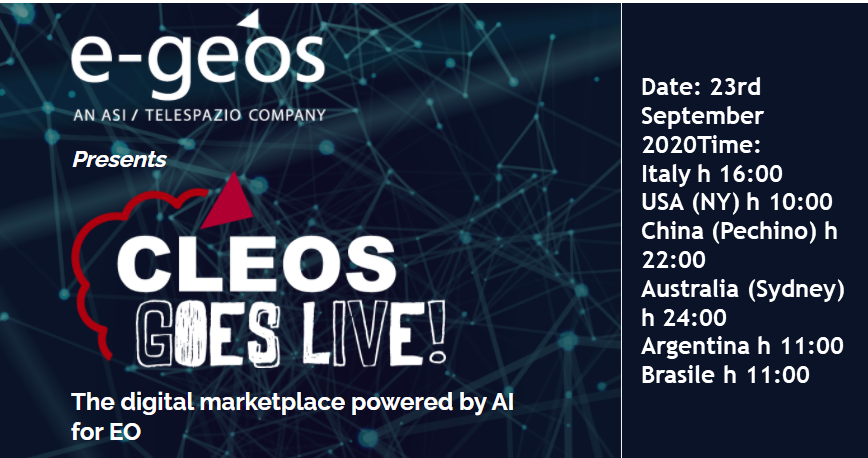 e-Geos presents CLEOS, the all-in-one solution to master the digital revolution of geoinformation services. As a user of CLEOS you can access the digital services of the market vertical application platforms, proprietary data (COSMO-SkyMed and, soon, COSMO Second Generation), EO and non EO third party data, specific microservices (e.g. SAR Data Preparation, Change Detection) and much beyond.
High-Valued Insights Powered by AI
A prominent feature of the CLEOS Platform is the 'The AI Factory.' It provides the users a friendly, professional environment to build, test, validate and scale AI based geoinformation services.
CLEOS is driven by the objective of creating Happy Customers with Frictionless Customer Experience, and its extraordinary functionalities make it super qualified to accomplish that!
Curious to know more? Read blog on – CLEOS: Taking geoinformation analytics to new heights.