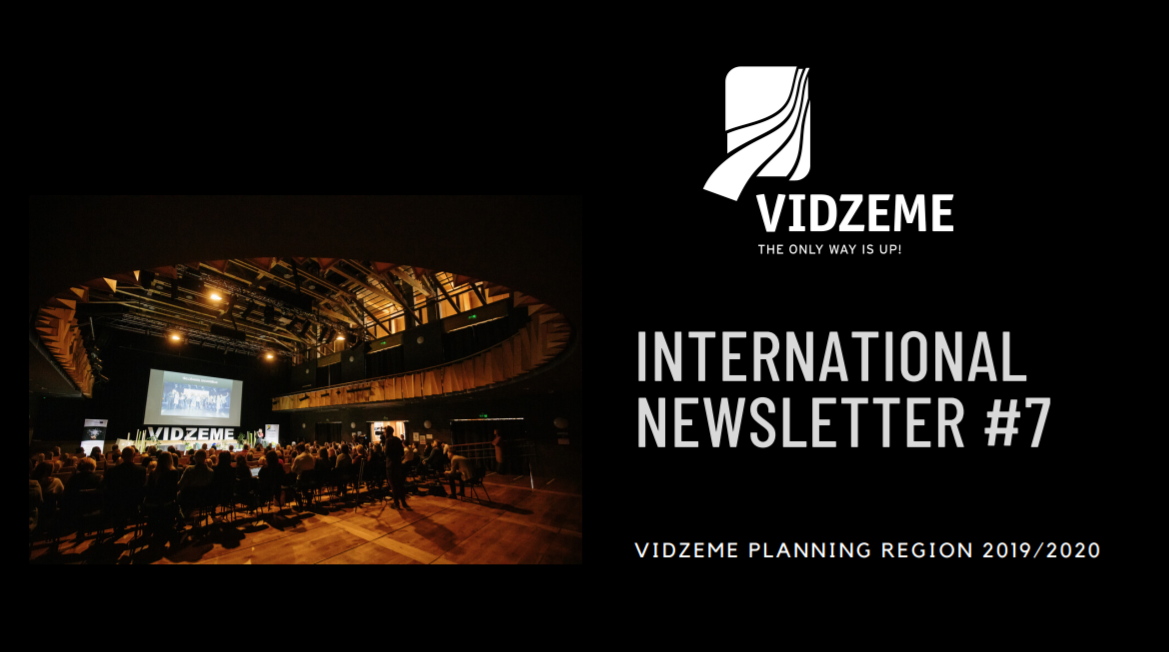 We are happy to share with you the International Newsletter of our partner Vidzeme Planning Region, where latest achievements and activities are listed.
The newsletter is avilable HERE.
Since Vidzeme Planning Region (VPR) has started implementing international projects, an extensive cooperation network has been developed, which includes 232 partner organizations in 28 countries. The considerable number of contacts has allowed us to successfully implement projects, use access to extensive knowledge and experience to implement it all with the financial support of the European Union (EU) in Vidzeme region.
Innovation in Vidzeme has a special role and it has become a core element of the regional development agenda.
Simply regions matter for innovation, and innovation matters for regions. Also in Vidzeme, every idea that is planned or implemented brings with it the desire to innovate, bring new winds, strive for excellence and uniqueness, but at the same time putting people at the center.
Vidzeme Innovation Week was organized for a second time this February, and it is truly growing into a platform for networking, for sharing, for learning.
Vidzeme Planning Region is working as one of seven Transnational Innovation Brokerage System points, where individual, tailored solutions for companies, willing to innovate and internationalize are supported.
An action plan for knowledge-driven bioeconomy innovation ecosystem in Vidzeme Region is finalized, and first activities already delivered.
Cluster, co-founded by us already years ago, has transformed into a Latvian Food Bioeconomy cluster.
Transport-on-demand solution is piloted in our region, and it has gained a great feedback from local inhabitants.
Solutions in energy efficiency have been introduced to the local municipalities, schools, companies and society.